Various products of Stainless Steel Plate, providing product images and basic parameters with each Stainless Steel Plate and Stainless Steel Plate Covers; We are a professional Chinese manufacturer of Stainless Steel Plate, and look forward to your cooperation!
Steel plate is a flat steel made of molten steel and made out of cooling after cooling. It is flat, rectangular and can be rolled directly or cut from a wide steel strip. The steel plate is divided by thickness, <4 millimeter (0.2 millimeter), medium thick steel plate 4~60 mm, and 60~115 mm thick steel plate. The steel plate is divided into hot rolling and cold rolling according to the rolling. The width of the thin plate is 500~1500 mm; the thickness is 600~3000 millimeter. According to the type of steel sheet, ordinary steel, stainless steel, alloy steel, spring steel, stainless steel, tool steel, heat-resistant steel, bearing steel, silicon steel and industrial pure iron sheet; according to professional use, with drums board, enamel board, bulletproof plate; surface coating and plating, plating with zinc thin plate, tin plate, plating lead sheet, plastic composite plate. SS304 Steel Plate range: Thickness: 0.20mm - 3.0mm Width: 600/1000/1250/1500 (mm) or per customer's request Length: Customized per customer's request SS304 Steel Plate Standard: Standard:JIS G3141-1996, EN 10131-2006, DIN EN 1002 SS304 Steel Plate main material of parts: Grade: SPCC, SPCD, SPCE, DC01-06, St12, Super deep drawing,etc.

hot rolling stainless steel plate

Steel plate or sheet is widely used in construction and industrial field. Because these plates are very easy to weld, cut,form and machine. According to the difference in manufacture process, there are cold rolling and hot rolling.Standard include GB, JIS, DIN,ASTM etc. If the thickness is less than 4mm, it is called steel sheet. There are carbon steel sheets, alloy steel sheets and stainless steel sheets. hot rolling plate stainless steel plate cold rolling steel plate Specifications Thickness: 6mm-650mm Width: 1500mm-4020mm Length: 3000mm-18800mm
stainless steel plate
Stainless steel plate has a wide range of uses, like architecture, decorations and kitchenware and so on. There are many grades for stainless steel plate, including 304 stainless steel sheet, 304L plate, 316 stainless steel sheet, 316L plate, 409L, 430,441 plate.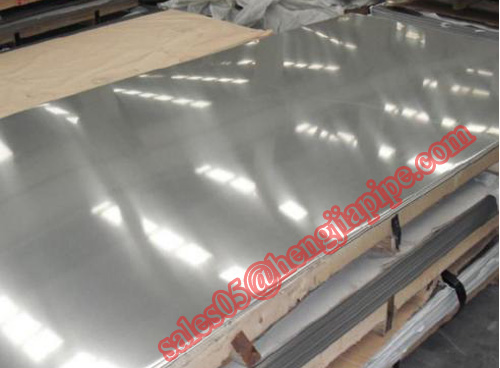 Specification for stainless steel plate
1.Thickness:0.4mm to 3mm (Cold Rolled process)
3mm to 35mm (hot rolled process)
2.Width:1000mm,1219mm,1220mm,1500mm,1800mm
3.Length:2000mm,2438mm, 2400mm,3000mm,6000mm
4.Technical treatment:Hot Rolled/Cold Rolled
5.Manufacture standard:ANSI,ASTM,JIS,EN, DIN,GB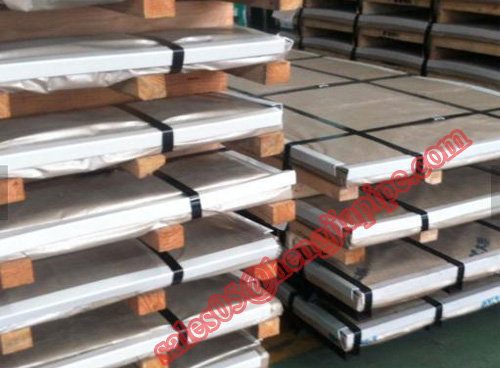 Stainless steel plates can be cut to length according to customers` request. And they shall be packed by wooden pallets.